3 Wonderful Benefits Of Interior Shutters
---
---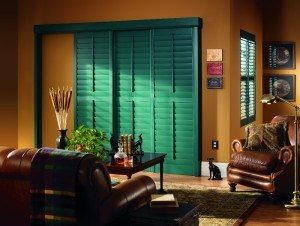 If you are one of the many homeowners out there who are in search of new window treatments for your home, you certainly have your work cut out for you when it comes to finding the right option. Window treatments come in a number of different styles, materials, and designs, giving you a large amount of versatility when it comes to finding the option that's going to be right for your home. With that being the case, if you have never considered shutters before, now could be the perfect time to do so. Among all of the various window treatment options out there, shutters are easily one of the most popular choices among homeowners across the country, and for good reason. To help identify what a few of those reasons are, our team of Columbia shutter professionals has taken the time to put together this short list that we hope you will read through and enjoy.
Visual Appeal
When you are looking for a great way to enhance the overall visual appeal of your home, installing new shutters is a great way to accomplish that goal. Shutters come in a wide array of different styles, colors, and even materials, giving you a wide variety of choices to pick from in order to find the design that's right for your home. Additionally, shutters provide you with a level of timeless elegance in their design, meaning that you don't have to worry about your new shutters going out of style in a few years' time and having to replace them with something else.
Energy Efficiency
In addition to their beauty, new shutters can be a great help in improving the overall energy efficiency of your home. Because shutters are generally built from sturdier materials and have a more solid construction in general, they can actually serve quite effectively as an additional layer of insulation around your windows, helping you to keep hot air outside during the summer, and keep warm air inside during the winter. This makes them highly effective when it comes to enhancing the comfort of your home, as well as helping you to lower your energy bills and making your home more energy efficient.
Enhanced Privacy
While all window treatments will offer some degree of privacy for your home, shutters are generally going to be a better solution than others when you are looking to guard your home against prying eyes for a number of reasons. Because of their solid nature, and the fact that shutters are installed directly onto your window frames, you don't have to worry about any gaps where someone might be able to peer inside. Additionally, because they are completely solid, you don't have to worry about any sheer materials casting shadows to those outside of your home as well. This allows you to have peace of mind knowing that no random passerby is going to be able to peer into your home.
If you are looking for a professional Columbia shutter company, give us a call today at 803-735-9372 or fill out our online request form.