Wonderful Chapin Window Blinds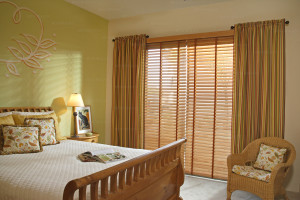 The Chapin, SC area is a great place to live and work in. Being part of the greater Columbia area means you have plenty of opportunity to enjoy nature and the natural elements so prevalent through most of the year. Fall is here and it's one of those times of year we want to embrace the beauty and bring it indoors.
Bringing natural elements into the home is one of our favorite things to help our customers do with our beautiful window treatments made of real or faux wood materials. We have gorgeous, affordable Chapin Window Blinds, shades, and shutters that enhance your windows and bring natural elements to your home.
With all the beautiful views we see in area homes and commercial properties, it's no wonder so many people want to live and work in the Chapin area. Palmetto Blinds & Shutters has a huge variety of window coverings to choose from that can make your windows look stunning.
Premium Wood Blinds
Solar Shades for UV protection
Blackout Shades
Beautiful Bamboo Shutters
Wovenwood Blinds
Shutters For Your Chapin Home
If you're looking for window shutters for your Chapin home, we can show you some great options in green materials like our beautiful bamboo shutters. They come in beautiful stains that can match your home's decor. They're extremely durable and are highly desirable by many homeowners today.
Commercial property owners have long known the wonderful qualities of bamboo as a building material, but today many homeowners have discovered the durability, moisture resistance, and the eco-friendliness of bamboo. We have many other options as well in real hardwood shutters or faux woods.
Faux Wood Blinds For Chapin Commercial Businesses
Faux wood blinds bring you increased durability and moisture control at a very affordable price. Our faux wood blinds come in some great options that are great for commercial businesses. Since faux wood blinds are extremely durable, they increase the value of your commercial property and help protect it from impacts, moisture problems, insect problems, and many with fire retardant capabilities.
Special Window Types In Chapin
Sometimes our Chapin customers need help with special window types or sizes. If you have an unusually shaped window, unusual size, or a fixed glass type of window, we can help you as well.
Our design consultation is where we measure and help you choose the right Chapin Window Blinds, shutters, or shades. Our expert installations ensure your choices are perfectly installed, operate correctly, and look great. All the way around, Palmetto Blinds & Shutters is the place to call when you need some great options in shutters, shades, and blinds in the Chapin or greater Columbia area.
Latest Shutter Projects in Chapin
---
---
If you are looking for affordable, quality Chapin Window Blinds, Shutters and Shades, please call 803-735-9372 or complete our online request form.