About Our interior shutters and shades Company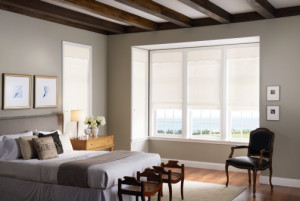 Since 1997, Palmetto Blinds & Shutters has been serving the Columbia, South Carolina area with premium, affordable window shutters, blinds, and shades for homes and commercial businesses in the area. We are the oldest continually owned and operated Columbia Shutter Company. We offer all types of blinds, interior shutters and shades. We have the most experienced installers in area and can fit all your windows including non-standard custom sizes and shapes.
If you have windows that you're wanting to cover with blinds, shades, or shutters, you'll want our expertise and easy shopping at your location experience. We bring your samples to your location so you can easily compare and choose what styles, colors, and other options you'll want for your window treatments.
As a premier Columbia Shutter Company, our design consultation begins your great shopping experience with options you'll love for your home. You'll have first class customer service, custom ordering options, perfect measurements and fittings, and expert installations on top of high quality materials that make our shutters, blinds, and shades first choice in the Columbia area.
At Palmetto Blinds & Shutters, our first priority is always going to be to listen to you. We pride ourselves in putting together our customers' many tastes and needs, then coming up with the product that best meets these needs in relationship to style, function and budget.
There's nothing more rewarding to us than to know that you have the window treatments you love that make your Columbia area home or commercial business more beautiful and valuable. Call what's soon to be your favorite Columbia Shutter Company today at the number below and let us know what you're looking for and we'll schedule your free design consultation and quote.
If you are looking for affordable interior shutters and shades from a local Columbia Shutter Company please call 803-735-9372 or complete our online request form.