Superb Cayce Window Blinds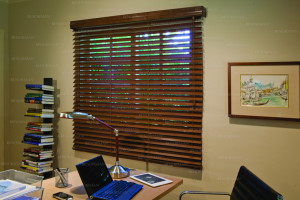 If you live or have a business in Cayce, you know how great it is to live in an area with such natural beauty all around. The greater Columbia area is increasingly popular because of the lush, natural settings in the area and the quality of life that most families live here.
Being able to enjoy the gorgeous views is a luxury that we all don't want to live without. That's why at Palmetto Blinds & Shutters, we work to help you bring the natural elements of the area into your homes with beautiful options in eco-friendly window coverings.
We have many styles and treatment types in Cayce Window Blinds, shades, or shutters. We can help you enhance the look of your home or business while helping you with sunlight control problems, energy efficiency, and durable renewable window covering materials.
Premium Wood Blinds
Beautiful Bamboo Shutters
Wovenwood Blinds
Solar Shades for UV protection
Blackout Shades
Shutters For Your Cayce Home
Shutters will look great on your Cayce area home. In our area of the country, the most popular style of shutters go well with many homes because of the colonial style architecture. Plantation shutters are a favorite among many, so consider these beautiful wide-slatted shutters for your home as well.
Today, you can have shutters in many colors that will go great with your exterior paint colors. You have a lot to choose from, so we're sure you'll be able to find the right shutters for your home or business windows. Our shutters come in interior and exterior shutters.
Faux Wood Blinds For Cayce Commercial Businesses
Faux wood allows you to get the look and feeling of real wood without the cost. You have better materials that are longer lasting and more resistant to fire, insects, impacts, and more.
Faux wood blinds are very durable and long-lasting, so be sure you're considering the faux wood options when you have your free design consultation and quote from our expert design consultants at Palmetto Blinds & Shutters.
Special Window Types In Cayce
Many of our customers are concerned with their special sized windows or specialty windows and whether or not they can be fitted for suitable window treatments. We can fit nearly any type or size window you have, so rest assured you too can find the right window treatments for your home or commercial business space.
Fixed glass areas can create a problem for a commercial business even though they're needed to let in views to attract customers. We can provide you with the right Cayce Window Blinds, shutter, or shade that will go perfectly on those windows. While not ever window can have window treatments, most can so just let us know what you're needing when you call and our design experts will help you.
If you are looking for affordable, quality Cayce Window Blinds, Shutters and Shades, please call 803-735-9372 or complete our online request form.