Affordable Columbia Window Blinds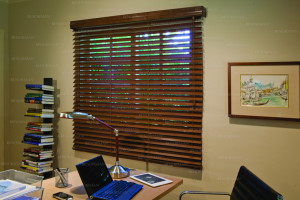 If you live in or near Columbia, South Carolina, you live in a beautiful part of the country that's rich in diversity and deep in history. The Columbia metro area boasts a huge population of over 800,000 residents as of 2013 according to census estimates. The name of this large metropolitan city originated from the name of Christopher Columbus and covers around 13 miles of the northwest part of the state of South Carolina.
Homes in the Columbia area generally consist of Colonial architectural styles. One of the most popular window coverings for homes in Columbia is the old southern plantation shutter. If you have a home in the Columbia area and are looking to update your shutters, blinds, or shades, you may want to know more about the types of window coverings you can choose.
Shutters For Your Columbia Home
Shutters come in many styles and types and look great on homes in the Columbia, SC area. At Palmetto Blinds & Shutters, we give you many affordable shutter options you'll love. We also provide design consultations where we bring you samples to choose from and consult with you about your design needs. You'll have assistance throughout the project with expert installations.
Shutters can make a real difference for your home, both in protection for your vulnerable window areas and for design aesthetics. Easy to open and control amounts of light and privacy, the shutter also gives you plenty of options for the interior and exterior of your home.
Window Blind Options In Columbia
Columbia Window Blinds operate differently from shutters but look equally beautiful on homes in the Columbia area. Columbia Window Blinds are installed at the top of the window frame rather than the sides like shutters are.
Your Columbia home will look beautiful with any number of blind options from real wood blinds to high quality vinyl. With different slat widths, Columbia Window Blinds also come in varying materials from real wood to high quality aluminum and vinyl that withstands the test of time and are easy to clean.
Commercial Shutters & Blinds
If you have commercial property in the Columbia area that you're planning to dress windows for, contact Palmetto Blinds & Shutters at the number below. We're your premier option in the area that will be able to meet your window shutter, blinds, or shades needs.
Our design consultation will help you to find the right window coverings for all your commercial windows. Whether you own business offices, retail stores, educational facilities, or medical clinic, we can fit your windows and help you find the perfect window treatment solutions.
Customer Reviews
Palmetto Blinds & Shutters is Rated: 5 / 5
based on these 2 happy customer reviews.
---
"Great price .quick install, great customer service."
---
"Mr. Dale is the only person I will use for blinds. He has installed blinds on my previous and current house. He is very professional and he and his staff get the job done quick ! He has a quick response time and an even quicker installation time."
---
Latest Projects in Columbia
---
---
If you are looking for affordable, quality Columbia Window Blinds, Shutters and Shades, please call 803-735-9372 or complete our online request form.