Reasons to Consider Faux Wood Blinds over Real Wood
---
---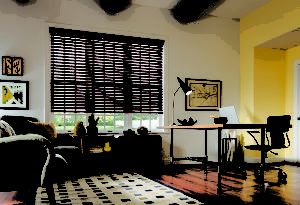 Are you in the market for new blinds? If you are, you need to consider getting faux wood. Faux wooden blinds offer a variety of great practical and aesthetic benefits that will keep your home looking great while keeping you happy with your choice of blinds!
Lower Price
While real wood blinds might be stunning, they are far from the cheapest thing you'll buy for your home. So, though you might be drawn to the look of wooden blinds, you might be pretty deterred by their price tag.
Luckily, you can enjoy all of the natural wood's beauty with none of its prices thanks to faux wood. Being significantly more affordable than natural wood, faux wood will give you the look you want without breaking your bank account.
Range of Designs
When picking out the right window shades for your home, you will consider not only price but also appearance. Since all homes and all design schemes are different, you'll want to have a plethora of blind options to choose from.
For that purpose, you can't go wrong with faux wood. Coming in a variety of colors, patterns, and designs, faux wood can provide the exact perfect look for your home.
Ease of Maintenance
When you get a new installation for your home, you'll have to consider the maintenance and upkeep it will come with. For that reason, you'll want to shop around for installations that are easy to maintain and clean.
For absolute ease of cleaning, you can't go wrong with faux wooden blinds. With a quick wipe down, you can knock away months of dust and dirt buildup, leaving your blinds looking great again in no time.
If you are looking for affordable shutters, shades, & blinds from a Columbia Shutter Company, please call 803-735-9372 or complete our online request form.